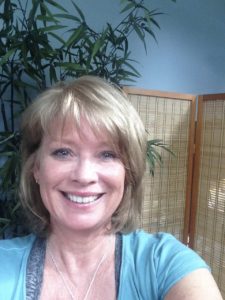 Counseling With Ellen
With my own successful 42 year marriage, including raising children, and working as a marriage counselor with many couples, I understand the many difficult emotions that can and do occur during times of stress and strife in a marital relationship. Without a secure emotional attachment to your spouse, it feels unsafe and insecure when working through problematic situations. When you are securely emotionally attached to your mate, you feel that your partner will always be there and love you unconditionally through the difficult times.
I focus on solutions and the tender emotions that are underlying and look for ways to build upon a couple's strengths rather than focus on weaknesses. Emphasis is placed on developing more effective ways of relating to others, especially in regard to communication and conflict resolution skills. Therapy can help you uncover your own internal solutions to life's challenges.
Specialized training in couples therapy is part of my 14 years of experience helping people work through their problems and further deepens my ability to provide the skills and language couples need to help them break through their existent or potential problem areas. The use of this language frees them from the destructive trap of blame, defensiveness and withdrawal so common during times when angry words have been spoken that can easily undermine a marriage.
I have completed Level 2 Training in Gottman Couples Therapy, and use Gottman Method Couples Therapy in my work. I also have completed training in Emotionally Focused Therapy which helps couples form a closer connection by uncovering and identifying the deeper underlying emotions that keep them apart. We work together as a team to identify problem areas, open up couple communication and promote understanding.
It is not only my specialized professional skills, but also my extensive personal experience that I combine to help you maintain or repair those relationships most precious to you. When you are grounded in supportive, loving bonds, all of life seems easier, more bountiful and more beautiful!
In a warm, caring atmosphere, I help couples recognize their own source of inner strength which leads to more effective problem solving and greater life satisfaction. My specialties center around dealing with life transitions that naturally occur throughout the course of marriage and raising a family.
We Would Love To Hear From You!
Call Today:215-593-9167
Email: ellen@ellenschrier.com
Located in Park Center, Willow Grove, PA 19090 and Horsham, PA 19044